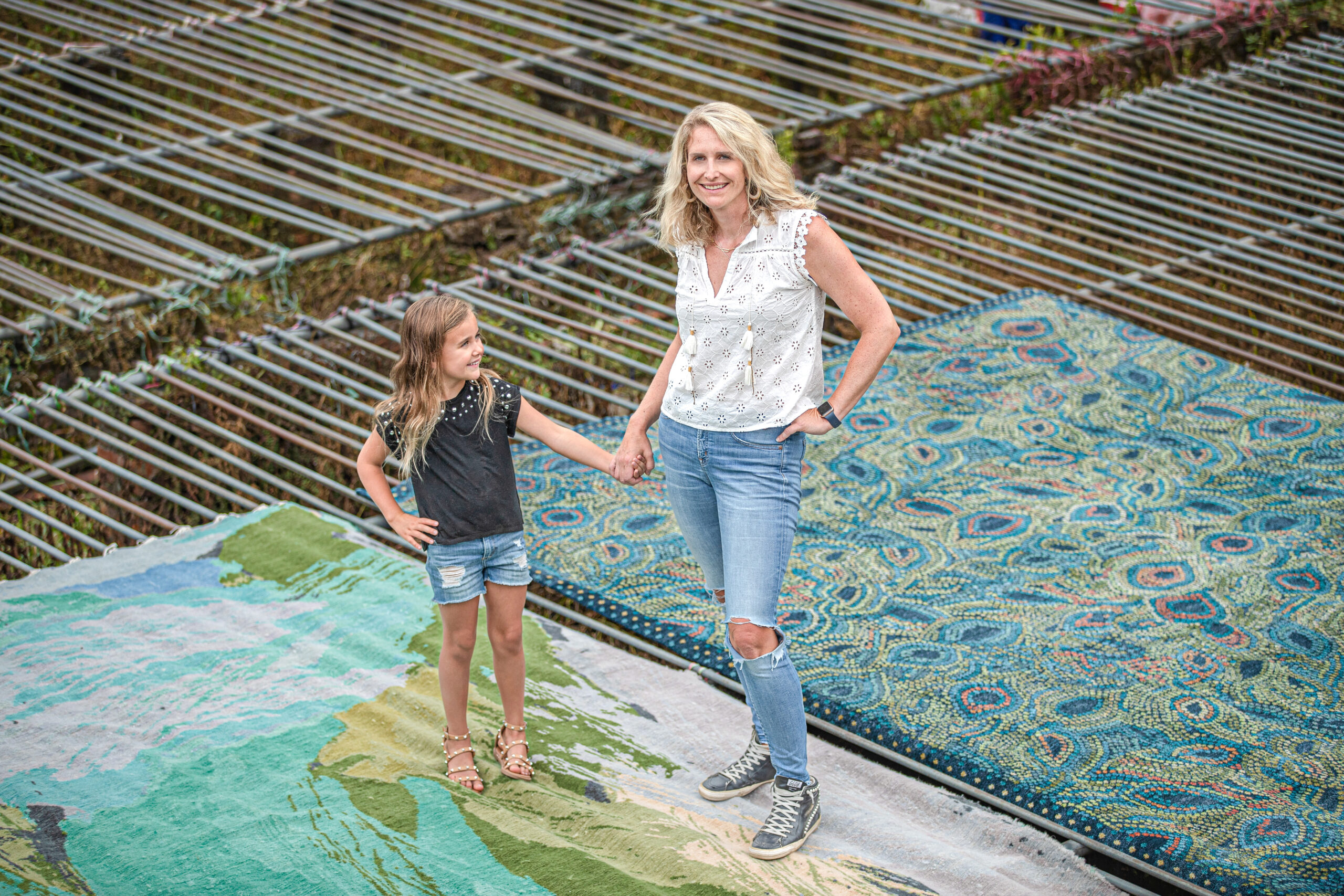 O U R  F O U N D E R  – A R T I S T  &  R E N O W N E D
R U G   H I S T O R I A N  –
J O H N  K U R T Z ,
M A D E  N E W  M O O N
A  FA M I LY  A F FA I R .
Since 2004, John's daughter Erika Kurtz has guided the business into the next generation, thanks to her formative years spent traveling and learning the industry with her father and sisters.
Today, Erika's daughter Izzy is following in her footsteps participating in the design process, experiencing Nepalese culture and exploring her budding passion for handcrafted rugs continuing the Kurtz family tradition that New Moon has become.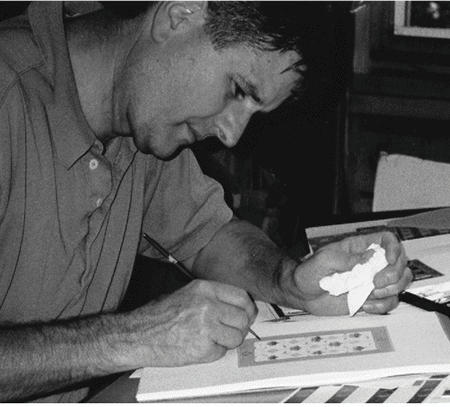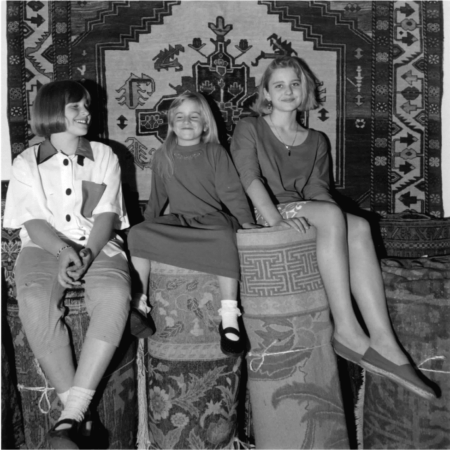 Early on, John was invited by USAID to travel to Nepal to advise the rug industry there on the ways to best capture a larger share of the US rug market for Nepal. It was during this time that John began exploring the idea of creating his own line of rugs and envisioned Nepal as a possible home for the production. Two main business goals became the focus of his attention during the brainstorming for New Moon – the artistic integrity of the design and structure, and the integrity of the culture in which the design would be transformed from a painting into a work of art for the floor.
LEADING THE WAY FOR POSITIVE CHANGE
New Moon has helped to create a standard of business ethics yet to be equaled in Nepal. The rugs would be made with the integrity and social responsibility John was unwilling to compromise on in order to make his dream a reality.
Since its inception, New Moon has been successful in aiding a larger social movement to change the rug industry of Nepal. It has done this by advocating that the standards created for its own production become a part of the standards for the entire industry. By encouraging, supporting, and funding the establishment of Goodweave it has further changed the industry by working to eliminate child labor in the rug industry. New Moon makes beautiful rugs that not only change the look of your home but also change the lives of individuals half way around the world.
WORLD RENOWNED WORKSHOPS
New Moon workshops in Nepal are well-known as a world-class model for responsible business. Frequent foreign visitors, from the UN to various human-rights groups, testify to the impact New Moon has made in third-world business examples. Our commitment to the highest standards of working conditions is demonstrated by our long-standing and internationally-recognized commitment to fair treatment of employees and socially responsible business practices, as well as New Moon's continued support and active participation with our workshops in Nepal.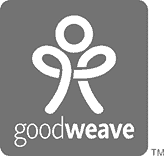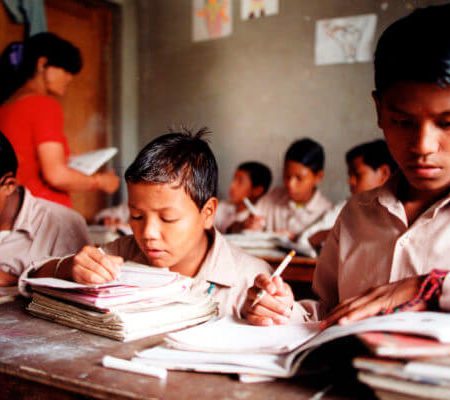 Goodweave is a global nonprofit organization working to end illegal child labor and offer educational opportunities for children in India, Nepal and Pakistan. New Moon, as a founding member, was at the forefront of the establishment of Goodweave in Nepal. Every New Moon rug is tagged with the Goodweave label, assuring the customer that no child labor was employed for its manufacture.
Help end child labor. For more information, visit goodweave.org.
EMPOWERING A FEMALE-EMPLOYEE ENVIRONMENT
One of the most noticeably exciting and impressive differences of New Moon's production is the almost all female employee environment. New Moon takes seriously the responsibility of empowering Nepalese women through employment. In doing so, New Moon has helped women overcome the difficulties they face from their Nepalese culture working outside the home, enabling them to support their families financially and contribute to the strengthening of the struggling economy of Nepal.
EDUCATING CHILDREN & HELPING FAMILIES
The obstacles women face in entering the workforce do not end with attaining a job. Rather, a new dilemma is born as mothers struggle to be both job holder and mother. In an effort to be both, female weavers often are forced to neglect their young children when they bring them to work. Understanding the problems mothers face, and that a factory is not the ideal environment for young children, New Moon has day care facilities on premises where the children of weavers can learn and play in a healthy and supervised environment. Once these children are of school age, New Moon assists the mother's in entering their children into school through financial support. By investing in the weavers' children they help to create a more stable and healthy life for the weavers' families and establish a stronger foundation for the future of the family and society.