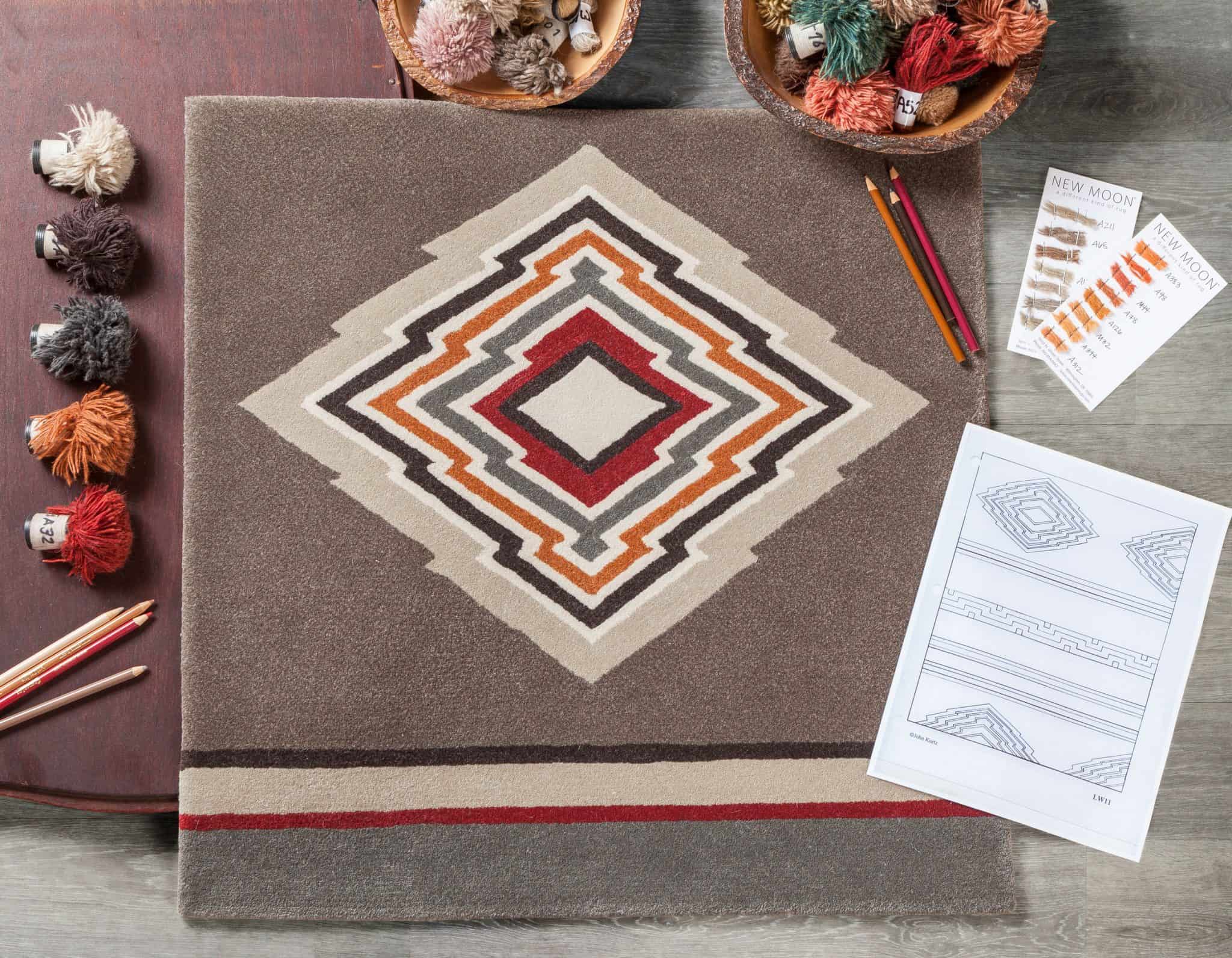 NEW Tufted Quality!
Introducing our NEW 
– T U F T E D    Q U A L I T Y –
GREAT FOR COMMERCIAL AND HOSPITALITY PROJECTS
Hand-crafted by punching strands of wool into a canvas that is stretched on a frame with the help of a hand-operated tool, hand-tufted carpets and rugs are beautiful and durable for both residential and commercial applications. New Moon uses facilities in Thailand that have perfected the technique to the highest standards. We recommend New Zealand wool for hand-tufting but silk accents can be used to add shine.